Marble tour
The quarry 177 organizes guide tours inside one of Carrara's marble quarries.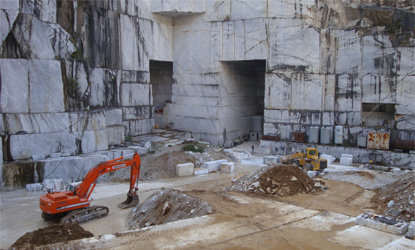 You can see for yourself while entering the quarry "Cava 177" (still being worked) modern machinary used every day but above all you can re-live the history of the most famous white marble of the world set in an extraordinary place where the nature shows its majesty after the effort of the men who sculptured it.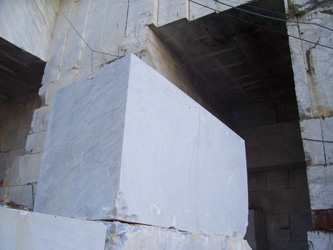 Along the route visitors can see
acient roman works
, among them a big column base which is very well preserved and two sections of an original column discovered in the quarry.More over it is possible to see roman "tagliate" (typical cuts of the roman age).
Then the visitors'll can go back in time to the middle ages and the rennaissance, understandig where the
David of Michelangelo, the Mose, the Pietà
etc. originated from.The historical exhibition will finish by speaking about the acient quarrying, showing tools and machines used in the last age.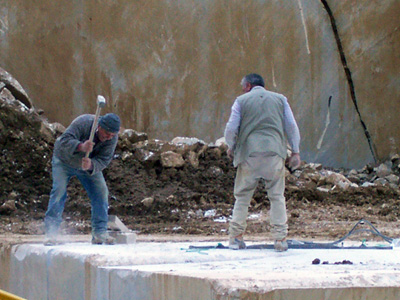 The visitors will be able to enter the heart of the quarry, where the quarrymen work the white stone everyday.It is also possible to see the modern machines like
marble cutting blade, the diamond wire, bulldozer and excavators
. The visitors will see how we cut the marble here in Carrara, how we use it and the different qualities there are.
THE TOUR WILL LAST ABOUT 40 MINS
TICKETS:
6 € per person
5 € per person groups over 15 people
4 € reduced prize.